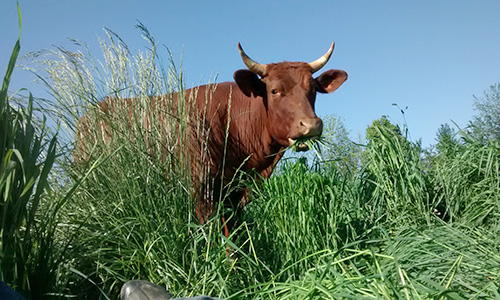 Beef 2017 can be ordered now for late summer or fall butcher.
Our quality 100% grass fed beef are rotationally grazed.
The cattle are butchered in the Fall because that is the best time for flavor and fat content. Grazing all summer puts their body condition in the right place for your dinner plate.
Contact us for Ordering information.