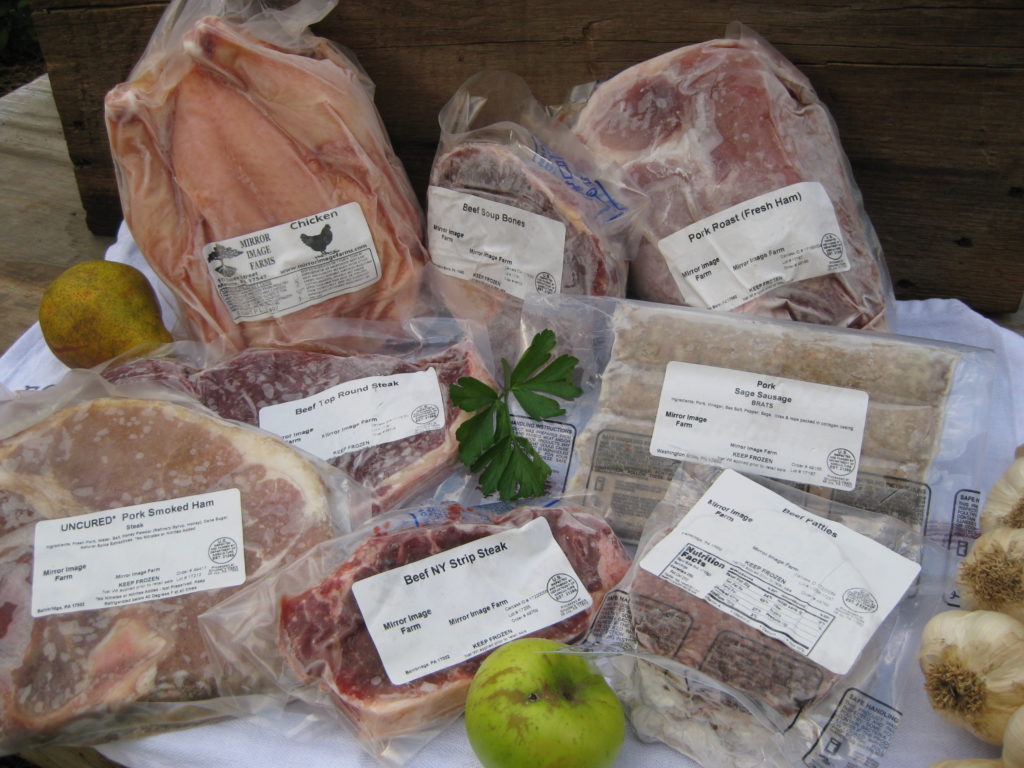 We're offering Meat CSA Shares of 20lbs of meat each month.
Each share will have a combination of pastured, organic poultry; pastured pork; and grass fed beef. Or the Red Meat Only share which includes pastured pork and grass fed beef.
Half shares of 10lbs each month also available.
Pick-up locations are outside Lancaster City, PA, and Marietta, PA.